We all want to be happier but how do we achieve it? And do we even recognise what makes us happy? With an overwhelming rise in mental health issues 'Happiness, A Sceptics Guide' seeks to address a vital issue: understanding and improving your wellbeing. Join your hosts, serial self-help-abuser and professional sceptic Paul Flower and psychologist and author Dr Gary Wood on an epic quest, to navigate the vagaries of the world of wellness, in pursuit of happiness and how to hold on to it. In fortnightly short bursts, 'Happiness, A Sceptics Guide' aims to sift the 'science from the snake-oil' and sort the breakthroughs from the fake news to find out what works, what doesn't and what's just hype. Is happiness about the journey or the destination? Is it about the good life or finding meaning in life? What are the short-cuts and hacks? And should it really have taken a pandemic to get these two to work together? 'Happiness, A Sceptics' guide aims to inform, entertain and bring you happiness whatever your objections!
Episodes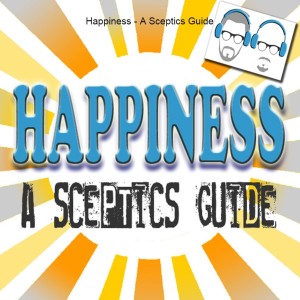 Sunday Feb 27, 2022
Sunday Feb 27, 2022
In Episode 23 of Happiness, A Sceptics Guide your hosts Paul Flower and Dr Gary Wood take a look at the link between gratitude and happiness. The episode also draws together themes from previous episodes on Stress (Eps 05 and 06), and Mindfulness (Ep.10).
To try the Gratitude and Anticipation Experiment, check out Gary's video: https://youtu.be/gJ4mnO_Ynjk and supporting blog post 'Getting the Gratitude Attitude that includes a PDF download to take part in the experiment: https://psycentral.wordpress.com/2010/02/25/gratitude-attitude-optimis-free-pdf-diary-sheet/
And, you can read more about gratitude in Gary's book 'Don't Wait For Your Ship to Come In. . . Swim Out to Meet It'.  For the UK see: https://amzn.to/3t9xMXp and for the USA see: https://amzn.to/3LIg1Xk
To offer a little encouragement, please like, subscribe and share, wherever you find your podcasts. And if you'd like to make a small donation to the production coffers of Happiness, A Sceptics Guide, please visit Buy Me a Coffee at https://www.buymeacoffee.com/scepticsguide
We'd be most grateful.